2. Teleportal: Munich Calling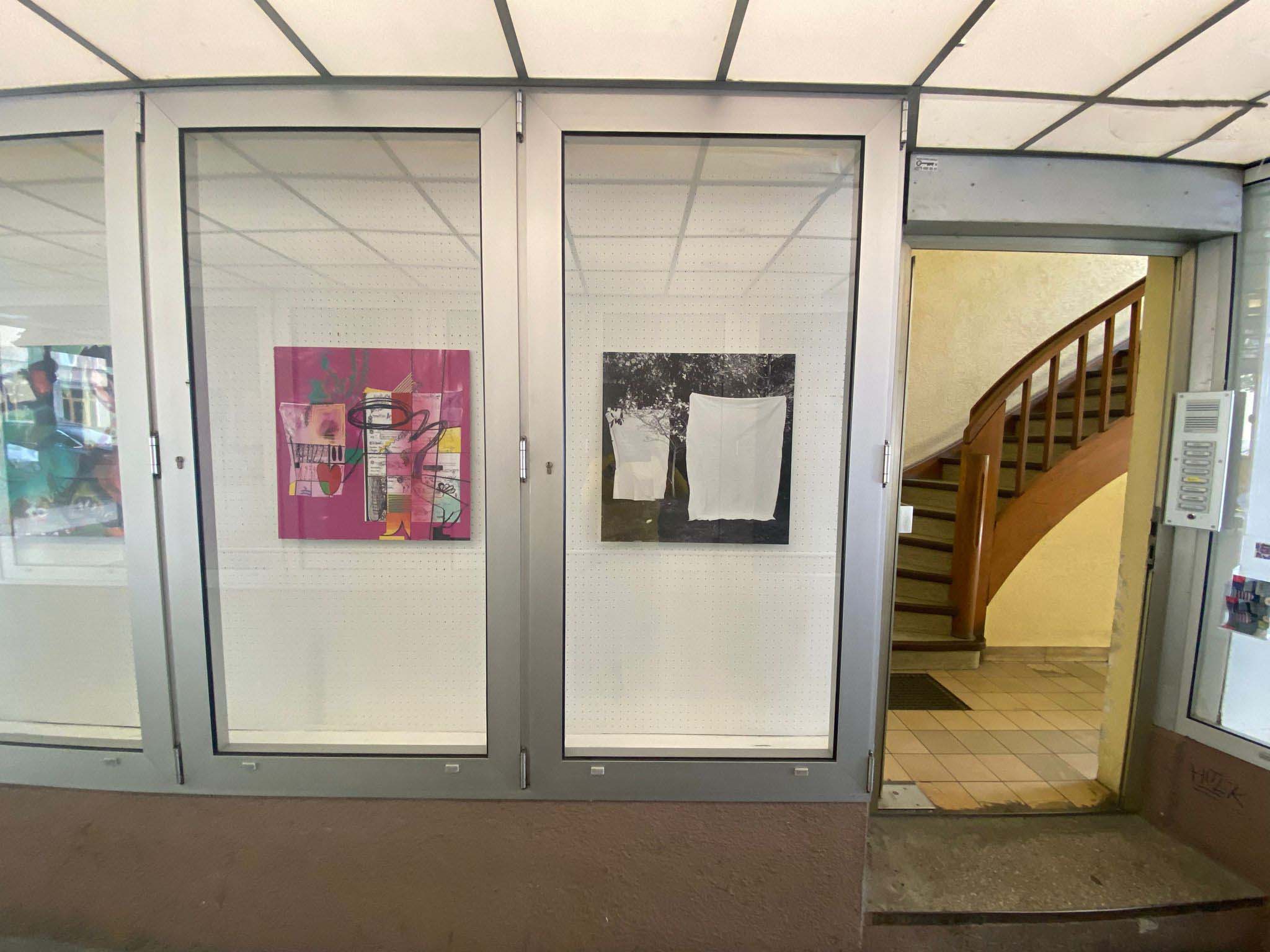 Teleportal: Munich Calling
DONNER, wie Blitz, Fenstergalerie | Munich, Germany
July 1—28, 2023
In this exhibition, Teleportal presents a visual interpretation of the children's game, Telephone. A singular image is passed from one artist to the next, which allows for transformation and interpretation. The work criss-crosses the globe as it transforms. The goal is to capture the essence of the image and then create a visual response, allowing the original artwork's elements to be passed on. The result is a body of work that morphs and changes as it travels.

The first image taken by Lu Mazen, a Teleportal artist living and working in Germany, represents the rich history of the exhibition site in Munich. The Donnersberger street pictured was a simple farm road from the village to the Sunday church, with many seasonal flowers along the way. Today, the area is a suburb, and the rural path has become a wide road with flower pots in the windows and small front gardens.

Through a wide range of artistic mediums, the artists created works in dialogue with the history of the space and the city, as well as the broader concept of connecting and collaborating.

Participating artists: Raquel Adler, Tamera Bedford, Marisa Bernotti, Carol Chediak, Joe Cimino, Felipe Góes, Susanne Görtz (guest artist), Nina Gospodin, Janet Lee, Libe, Linda Marcus, Lu Mazen, Gerlinde Miesenboeck (guest artist), Zoë Elena Moldenhauer, JP Morrison Lans, Deborah Schoen, Janice Sztabnik, Carol Updegrave, and Albert Abdul-Barr Wang.