4. American Made: Mass Production/Mass
Incarceration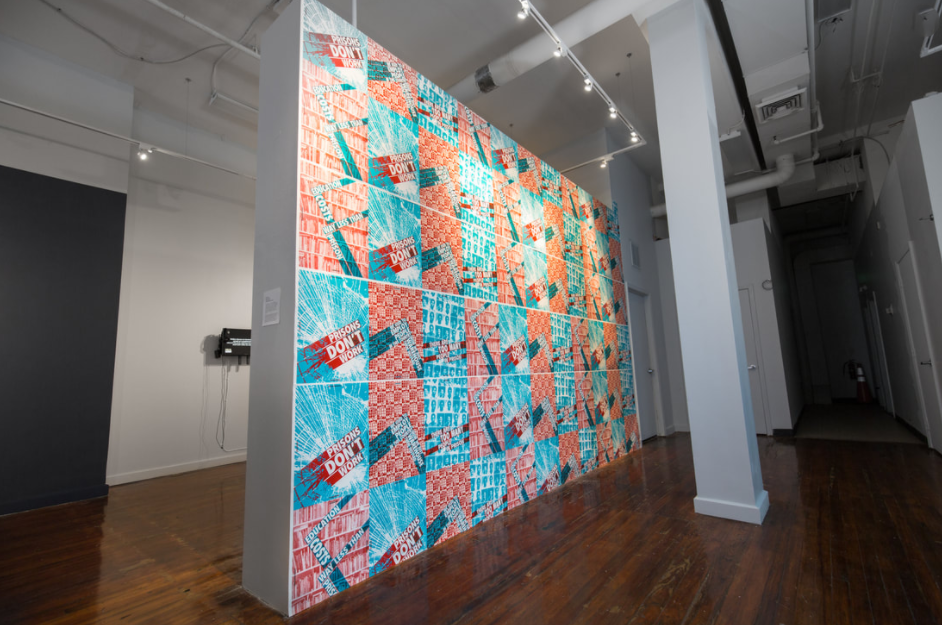 American Made: Mass Production/Mass Incarceration
Marylnd Art Place Inc. | Baltimore, MD
April 29 —May 27, 2017

American Made: Mass Production/Mass Incarceration reveals how U.S prisons exploit the labor of incarcerated individuals, and how these individuals use creativity as a means of resistance.

Today, the U.S. has the highest incarceration rate in the world. Our criminal justice system holds more than 2.3 million people, most of whom are required to work, yet receive little or no compensation. According to the Prison Policy Initiative, inmates working for state-owned businesses typically receive between 33 cents and $1.31 per hour; non-industry jobs in prison pay an average of 87 cents an hour. Corporations like McDonald's, Whole Foods, and Wal-Mart rely on and profit from inmate labor. While prison wages are actually lower today than they were in 2001, prisoner debt has exploded in recent years, thanks to daily fees on everything from transportation to blankets and toilet paper—and new surcharges for every unpaid fee.

In response to this rampant profiteering, prisoners, their loved ones, activists, and artists subvert methods of mass production for self-expression. American Made includes original artworks created from prison-issued objects; drawings and photographs that show how prisoners create their own food, tools, and culture from the limited and overpriced goods available behind bars; and zines, guerrilla publications, videos, performances, and workshops designed to help people navigate and resist the system and amplify incarcerated voices.

The title of the show is taken from the Federal Prison Industries corporation UniCor's mission statement. UniCor sells inmate-made products to government agencies, state schools, and non-profits at competitive market prices, defining itself as "not about business, but about inmate release preparation." Yet very few prison jobs teach skills relevant to the labor market, and given the low wages inmates earn, the fees they accumulate, and the barriers to housing and benefits they will encounter upon release, many are likely to stay in the system.
Artists: Jessie Krimes, Russell Craig, Temporary Services (Prisoner Inventions), Sandra Cate, Robert Gumpert, Just Seeds, Anthony Rayson, Victoria Law, Marc Fischer & Public Collectors, Pati Hernández

Curators: Sera Boeno, Maya Fell

Education and Public Program Coordinators: Zoë Elena Moldenhauer, Suhkmani Kaur

Graphic Designers: Cynthia Fang, Betty Gonzales, Lucas Nelson

Administrative Team : Joe Leonard, Jenna Rayman
---